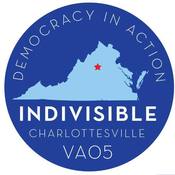 Sunday Morning Wake-up Call producer Dan Gould talks with Indivisible Charlottesville's David Singerman and Corinne Cayce about its continuing efforts to resist the Trump agenda. Topics include: The Brett Kavanaugh Supreme Court appointment as it relates to the #MeToo movement and election day advice.
For more information on how you can help the local progressive movement visit the Indivisible Charlottesville web site.
The Sunday Morning Wake-up Call is heard on 94.7 WPVC the Progressive Voice of Charlottesville, Sundays from 11 a.m. to noon.