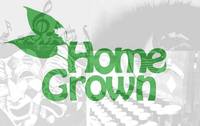 Home Grown: Your Show about Local Art
On today's Home Grown hosts David Vaugh Straughn and Leslie M. Scott-Jones welcome Miss Dreama Belle, drag artist from the Haus of Belle, and they talk about the artistry of drag and how performing as a character can be a presentation of yourself that you don't get anywhere else.
After that, Victory Hall Opera company returns! Miriam Gordon-Stewart visits with tenor Corey Bix to talk about Victory Hall's latest piece of opera experimentation — it's a play based on a novella by Thomas Mann that uses music from Wagner's opera Tristan & Isolde. Drugsong. Is it an opera within a play? Is it a play surrounding an opera? What's it like for trained, professional opera singers to work like stage actors?
We open two more windows into the worlds of two more artistic groups on Home Grown: Your Show about Local Art.
Home Grown is heard on 94.7 WPVC the Progressive Voice of Charlottesville, Sundays from 10 AM to 11 AM.